This CLOUD ENGINEERING TRAINING will break the walls of limitation around you, to transform you from IT novice to highly sought-after CLOUD ENGINEER!
Networking Fundamentals (for new entrants to IT)
Become a Windows Server Administrator – BOOTCAMP
Become a Linux System Administrator –

BOOTCAMP

Become a CLOUD SysOps Administrator – BOOTCAMP 
Become a CLOUD ENGINEER – Full Stack, 6-month
PROJECT-BASED CLOUD TRAINING
Claim these expertise, then attend training to validate your claim!
Networking Theory (for Persons of Non-IT background)
Network components and the place of Switches, Access Points and Routers
Different types of Network communications media for Wired and Wireless Networks.
Networking standards, topologies and architectures
The Ethernet Network Architecture in detail
Network Operating Systems types for peer to peer (workgroups) and client/server (domain) networks
Private Networks, public networks, and wide-area networks (WANs)
How to design, implement and support networks, servers, OS and clients.
The OSI model and TCP/IP suite of protocols
IP Addressing
Basic DHCP, Gateways, DNS configuration
Cabling: the making of Straight-through, cross-over, role-over cables and their uses in networking
END OF TRAINING PROJECT
Using the Ethernet architectur, design a Client/Server Network in a.) Wireless setting b.) Cabled setting. 

Explain in details the factors that you considered in making your choices of the Network components you have chosen to use in the design.

Elect appropriate OS for the Server and for the client

What block of IP addresses will you be assigning to computers on the network and how (

statically or dynamically) will you assign them?
Windows Server Administration BOOTCAMP
Install hypervisor and convert your laptop to Host multiple Virtual Machines, VM
Install and configure Windows Server on VMs, add Windows clients to Domain
Configure Windows Server Domain Controller, DNS Server, DHCP Server
Create users, groups and OUs using Active Directory Users & Computers
Install and manage IIS Web Management Services
Provide hands-on support for Windows Servers Installation and troubleshooting of network infrastructure issues within enterprise environment.

Support servers running Windows Server 2012/2016 within a VMware infrastructure and/or the cloud environment.

Ensure required level of maintenance, and support for all servers (physical and virtual), firmware, operating systems, software applications, and server security compliance.

Ensure system connectivity of all services, servers, shared software, cloud solutions, and other applications

Ensure compatibility and interoperability of in-house systems

Perform technical support such as problem isolation, resolution, and documentation
END OF TRAINING PROJECT
 You have just been employed as Windows Server Administrator for Zain Bank.  Your first task is to build a WebServer and launch a new website on this WebServer for a new project the company is promoting.  This new website will be called: project.ZainBank.com.
Install and Configure appropriate services and protocols on your existing DC to make it web server
Assign an SSL Certificate to the site, so that the site loads via https protocol (port 443) instead of via http protocol (port 80). The site will be deployed internally within the company's intranet for now, so a self-assigned certificate will do for this purpose.
You can completed the task, but your managers see "site not trusted" message when they tried to look at your project prior to approving it for launch to the internet. They a need you to urgently rectify this issue as it's only 10 minutes to presenting the project to the MD. Working from the DC, go ahead and automate all computers on the domain to recognize your self-signed certificate to eliminate the error.
(Note: bank already has a default website ZainBank.com.  This default website must be retained and NOT overwritten by your new website).
Linux System Administration BOOTCAMP
Create Virtual Environment for multiple VMs on your laptop
Install and configure Linux Redhat, Ubuntu, CentOS Servers
Create & navigate Directories using commands like mkdir, cd.., cd/, cd~, ls, pwd, clear; file editor: touch, cat, echo, nano; cp, mv, rm, find, locate, updated; switch users and sudo
Learn to create Groups, Users, change/delete/modify Users, file/folder ownership & permissions
Gain understanding of Bash shell concepts
Do system automation, running scheduled commands on Cron
Monitor & manage remote servers using SSH
Gain advance Networking & Troubleshoot skills with multiple Linux Servers
Identify and edit Network configuration files to achieve network goals
Setup and configure Linux systems for FTP Servers
Setup and configure Linux systems for Web Servers
Setup and configure Linux systems for DNS Servers
Learn to Manage Disk and storage volumes in Linux
END OF TRAINING PROJECT

Your employer is a new entrant into Web Hosting business. They have just acquired a "bare-metal" cloud infrastructure (VPS) at https://cloud.digitalocean.com/ to facilitate their offering, and have hired you as System Administrator to setup this Web Hosting Server from scratch, monitor performance and manage all related services, using Linux CentOS. 
AWS Solution Architect BOOTCAMP
Architect and implement cloud solution for data migration from On-Premise Infrastructure to AWS Cloud.
Provide expert level design and engineering support towards the successful delivery of IT cloud project portfolio
Configure and manage various AWS Services including EC2, RDS, S3, Glacier, CloudFront
Configure performance metrics using AWS CloudWatch & CloudTrial
Add elasticity and scalability in AWS architecture to cope with demand; deploy AWS Route 53 for High-Availability & DR
Design and implement Security best practices at Instance level to fortifying cloud infrastructure
High-availability, fault tolerance, and auto scaling using AWS CloudFormation.
Create and maintain Account Policies & Roles on IAM, Security Groups, and Access Control Lists.
Assign EIP, configure Load Balancers and Health Checks, deploy RDS across multiple AZs for High Availability Architecture
END OF TRAINING PROJECT
Create your own FREE cloud accout to facilitate your practice of topics outlined above

Spend at least 3 hours nagivating around Cloud offering and services.  Make note of new discoverings and 

possibilities

 

Build 10 computers and 5 Servers in cloud and load then with appropriate Operating Systems

Architect and implement a Client/Server Network in Cloud

Build Firewalls around your Network, allowing only selected protocols to enter/leave the netowork

SSH into your Cloud Servers from your Laptop

Load Linux RedHat on your Cloud Server and practice Linux commands on the Server
This CLOUD TRAINING is delivered on AWS Cloud platform, but you are free to use any cloud service you like to practice.
Mon & Tues
3pm-6pm
Windows Server Administration
Wed & Thur
3pm-6pm
Linux System Administration
Fridays
12pm-6pm
CLOUD Engineering
Saturdays
12pm-6pm
6-month Training
Sundays
12pm-6pm
Networking for non-IT background persons
Training is delivered in virtual classrooms by our CEO, from our Texas USA domicile.  
Training fee per course is $99.99. Modules do not come with manuals but links to helpful video resources may be provided.
Each Module is a 7-day course: 2-days of intense practical demonstration by trainer, and 5 days for your "private practice" in Cloud.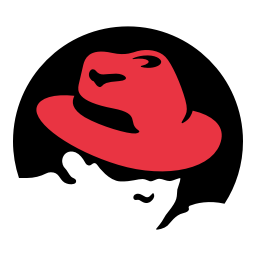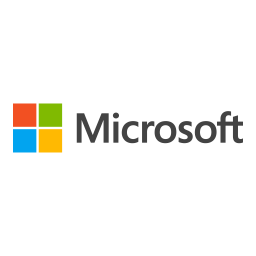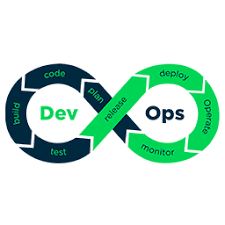 CLOUD ENGINEERING TRAINING PROGRAM
This Intensive CLOUD TRAINING is a 6-month ONLINE session, moderated by our CEO from the USA, in collaboration with specially selected trainers from across the world. Each of the 4 subject areas of the training is delivered by a different specialist.
Training covers support to pass appropriate Cloud Certifications, as well as compile ideal resume that would sell your new skills to the world.
…15+ years of progressively responsible IT experience in enterprise environment, across all levels of the OSI from Cabling /Wireless, Switching & Routing, installing & configuring Servers, to Network protocols mastery within Windows & Linux OSs; experienced in evaluating, architecting, implementing and administering enterprise networks as well as cloud infrastructures, assessing customer environments for cloud adoption, gathering requirements, analyzing cloud policies and architecting strategies for cloud migration; provisioning & configuring instances, services & applications within AWS for High Availability and secure VPCs.
Our Certification Centers
We have established Certification Center at our Ikeja Lagos Nigeria office.  We have also partnered with 2 additional certification exam centers, one in Abuja and another one in Port Harcourt, to eliminate possible huddles you might encounter finding a good path to a stress-free IT certification.
Prior to booking your exam, we will provide you with up-to-date practice questions on your specific subject of certification.  Practice exam questions is part of the training and will come at no attract extra cost to you.
When you are ready to write, simply pay your certification fee in Naira and we purchase and send you the exam voucher equivalent. Take the voucher to any of our 3 Certification Centers and have a team member book you in for the exam. And that's it!
Our traditional Classroom Training alternative is built around Telecom Engineering, and available only in Lagos Nigeria.
Would you rather consider traditional training methods for local employment opportunities in Telecom?  Then our 6 months Diploma in Telecom training program might be it for you.

Our client is a leading
Internet Service Provider, ISP,
with head office in Victoria Island, Lagos and branches across Nigeria.   As a result of business expansion, the
following positions
are available for suitably qualified candidates in their Lagos, Kano, Ibadan and Ado Ekiti offices. Qualified applicants should send CVs to
vacancy@ttcmobileworld.com.
Only shortlisted candidates will be contacted and subsequently invited for Interview.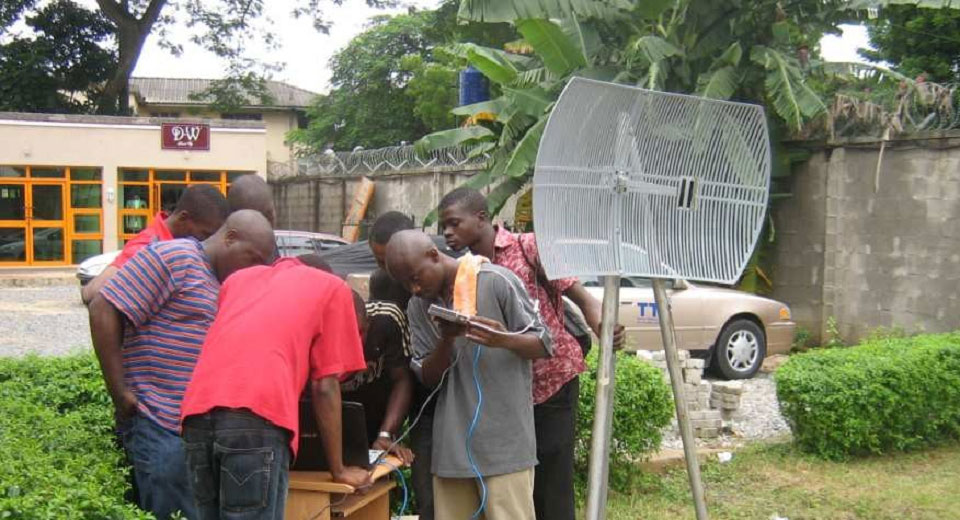 Where does TTC Mobile operate from?
TTC Mobile started as IT & Telecom training company in Nigeria in 2003; but  moved to Texas USA in 2017 from where it currently operates.  The company still maintains a training center in Lagos Nigeria for its telecom training services, while the USA base focuses on delivery of CLOUD Engineering training using online and virtual classroom methods.
Where does the CLOUD ENGINEERING training take place?
The ITP for Cloud Engineers is 100% Online training. Training is moderated from the USA and delivered through a combination of self-paced online classes and scheduled virtual classrooms.
Do you accept training fee payment in Naira?
Yes. The whole idea of the program is to make it possible for Nigeria residents to benefit in technology transfer training opportunities like this, by making local payments possible.
What tools must I have for this training?
You will be able to participate and complete the online training and virtual classroom sessions from a tablet or mobile phone. However, you will require a laptop to be able to do Cloud Engineering projects.
I am not able to visit your Lagos Office to make payment for training
You do not need to visit the office, unless you are opting for the classroom-based Diploma in Telecom training. The Cloud Engineering training is purely online. Send any inquiry directly to ceo@ttcmobileworld.com
Is there some certification to write at the end of training?
Yes. The training will prepare you to pass at least the AWS Solutions Architect Certification. Getting this certification is a requirement for exploring employment opportunities abroad.
Who qualifies to register for training?
IT is open field for everyone. Although graduates of science background are generally hot cake for IT jobs, anyone hungry enough can succeed in IT; therefore the program is open to everyone that is genuinely interested.