CLOUD ENGINEERING TRAINING will break the walls of limitation around you, to transform you from IT novice to sought-after CLOUD ENGINEER! 
Become a Windows Server Administrator
Become a Linux System Administrator 
Become a Cloud Solution Architect
Become a DevOps Engineer
 Become a CLOUD ENGINEER – Full Stack
The ITern – 6 months IT Apprenticeship
…20+ years of progressively responsible IT experience in enterprise environment, across all levels of the OSI from Cabling /Wireless, Switching & Routing, Installing & Configuring Servers, to Network Protocols mastery within Windows & Linux OSs; experienced in evaluating, architecting, implementing and administering Enterprise Networks as well as cloud Infrastructures, Assessing Customer Environments for Cloud Adoption, Gathering Requirements, Analyzing Cloud Policies and Architecting Strategies for Cloud Migration; Provisioning & Configuring Instances, Services & Applications within AWS for High Availability and Secure VPCs.
Our Certification Centers
We have established Certification Center at our Ikeja Lagos Nigeria office.  We have also partnered with 2 additional certification exam centers, one in Abuja and another one in Port Harcourt, to eliminate possible huddles you might encounter finding a good path to a stress-free IT certification.
Prior to booking your exam, we will provide you with up-to-date practice questions on your specific subject of certification.  Practice exam questions is part of the training and will come at no attract extra cost to you.
When you are ready to write, simply pay your certification fee in Naira and we purchase and send you the exam voucher equivalent. Take the voucher to any of our 3 Certification Centers and have a team member book you in for the exam. And that's it!
Our traditional Classroom Training alternative is built around Telecom Engineering, and available only in Lagos Nigeria.
Would you rather consider traditional training methods for local employment opportunities in Telecom?  Then our 6 months Diploma in Telecom training program might be it for you.

Our client is a leading
Internet Service Provider, ISP,
with head office in Victoria Island, Lagos and branches across Nigeria.   As a result of business expansion, the
following positions
are available for suitably qualified candidates in their Lagos, Kano, Ibadan and Ado Ekiti offices. Qualified applicants should send CVs to
vacancy@ttcmobileworld.com.
Only shortlisted candidates will be contacted and subsequently invited for Interview.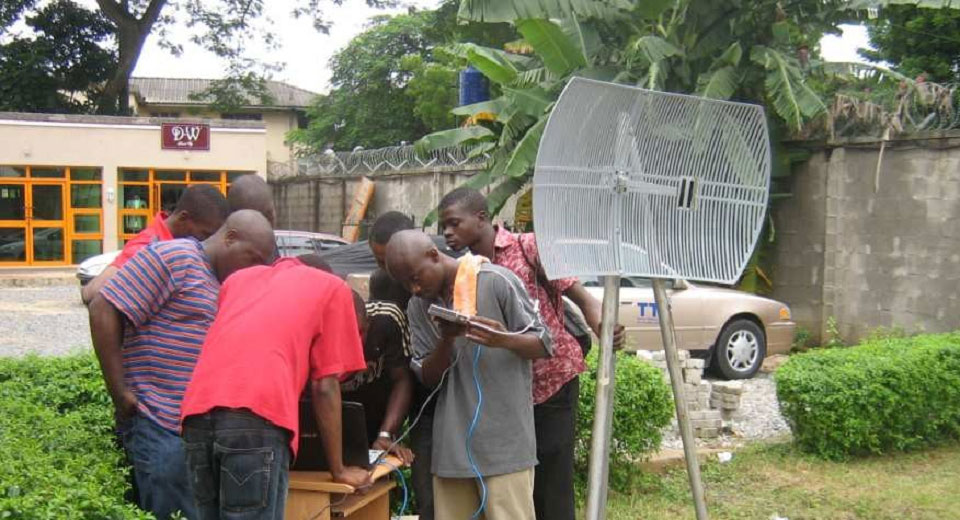 Where does TTC Mobile operate from?
TTC Mobile started as IT & Telecom training company in Nigeria in 2003; but  moved to Texas USA in 2017 from where it currently operates.  The company still maintains a training center in Lagos Nigeria for its telecom training services, while the USA base focuses on delivery of CLOUD Engineering training using online and virtual classroom methods.
Where does the CLOUD ENGINEERING training take place?
The ITP for Cloud Engineers is 100% Online training. Training is moderated from the USA and delivered through a combination of self-paced online classes and scheduled virtual classrooms.
Do you accept training fee payment in Naira?
Yes. The whole idea of the program is to make it possible for Nigeria residents to benefit in technology transfer training opportunities like this, by making local payments possible.
What tools must I have for this training?
You will be able to participate and complete the online training and virtual classroom sessions from a tablet or mobile phone. However, you will require a laptop to be able to do Cloud Engineering projects.
I am not able to visit your Lagos Office to make payment for training
You do not need to visit the office, unless you are opting for the classroom-based Diploma in Telecom training. The Cloud Engineering training is purely online. Send any inquiry directly to ceo@ttcmobileworld.com
Is there some certification to write at the end of training?
Yes. The training will prepare you to pass at least the AWS Solutions Architect Certification. Getting this certification is a requirement for exploring employment opportunities abroad.
Who qualifies to register for training?
IT is open field for everyone. Although graduates of science background are generally hot cake for IT jobs, anyone hungry enough can succeed in IT; therefore the program is open to everyone that is genuinely interested.